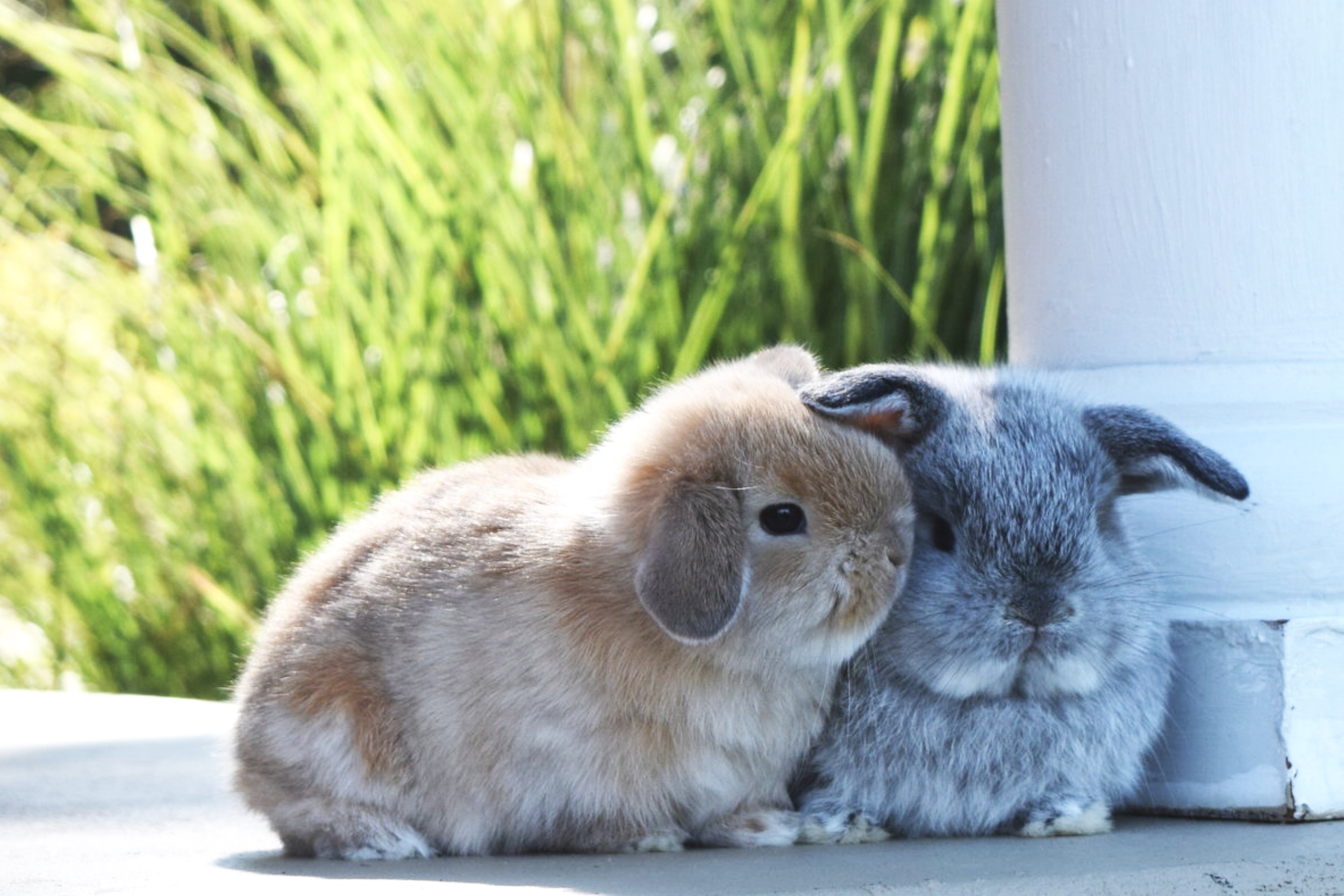 Hickory Ridge is a resource for both holland lop owners and those interested in learning about hollands. We hope that here you will find ideas, shortcuts, interesting stories, laughter and maybe even some new friends
Hickory Ridge Hollands began as a small hobby rabbitry in Northeast Ohio. We spent hours contacting breeders around the country, reading and learning. As our line evolved, we ran into the same challenges other breeders face and developed our own methodology for dealing with them. Eventually we realized that our true passion was raising healthy pet bunnies with great type, unusual coloring, and a temperament that was perfect for their new families. We have had the joy of raising sweet bunnies, and the privilege of meeting many wonderful people through our rabbitry.
Now, however, we find ourselves in a different place - clear across the country. While breeding has been taken off the table for now, we do finally have the opportunity to go all in and try things that could not be done on a larger scale. All those years, watching our sweetest bunnies go off into other homes to be loved and spoiled, now we get to do that. We want people to know how fun it is to own a bunny, and show them what it looks like. We want to provide tried and tested, efficient ways to care for and enjoy your bunny.
At this time, our journey to educate and assist both aspiring and current rabbit owners consists of three things:
The Blog - Currently comprised of over 50 detailed articles, our blog is created to provide information in an accessible and refreshing way.

The Shop - With our all new Shop, Hickory Ridge seeks to provide affordable toys and treats for even the pickiest rabbits.

The Color Guide - For those not familiar with the wonderful world of holland lop colors, we provide a comprehensive look at each variation we have had experience with.